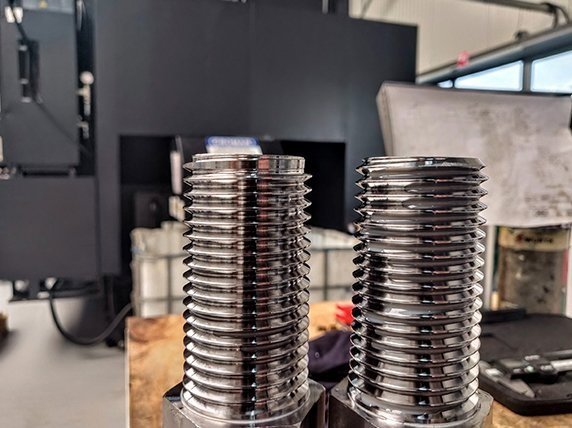 Okuma LB3000 opens up horizons for high-precision turning
In 2018, 3DTechDraw had the privilege of adding an Okuma LB3000 to its fleet of lathes. The acquisition rolls back the frontiers of our machining capabilities, with the LB3000 heralding major advances in high-precision engineering. With the aid of the Okuma's Thermo-Friendly concept, this machine provides constant precision over the long term and, thanks to the box guideway system, high rates of metal removal can be achieved.
Thanks to servo-control, the pressure on the live centre during a programme can be adapted, meaning precision is guaranteed even when large amounts of material are being removed. This machine has also been equipped with live tools, so simple milling and drilling operations can be made as part of the same set-up.
The 12-position turret incorporates the Sandvik Coromant Capto quick change system, which means that tools can be switched quickly and easily. In addition, programmes originally written for the Doosan Lynx or Doosan Puma can be converted to the new Okuma without problems. This means that products made on one lathe can now be produced on the Okuma without any extra effort being required.
Back to overview